To be honest, I was a little worried about attending High Point Market and taking my first flight after being vaccinated. But once I got off the airport shuttle at the transportation hub, was heartily greeted by an industry friend and smiles from the HPMKT staff, my trepidation dissolved into exuberance, and I felt like I WAS HOME. I laced up my trimmed-sneakers in search of what had changed since my last visit (Nov. 2019), new product, and even more importantly, new business practices – in manufacturing and buying – as our lives continue to evolve in the era of COVID.
MANIFESTING EXUBERANCE
It's still debatable if this home furnishings frenzy is a bubble or if it will be a long wave to ride, but one thing is for sure, lightness was amplified by the darkness we all just lived through. Product, fabrication and color had an aura of exuberance. Called by many names – goldenrod, citrine, tumeric – the YELLOW hue seen throughout market indicated positive vibes often accented by soft browns.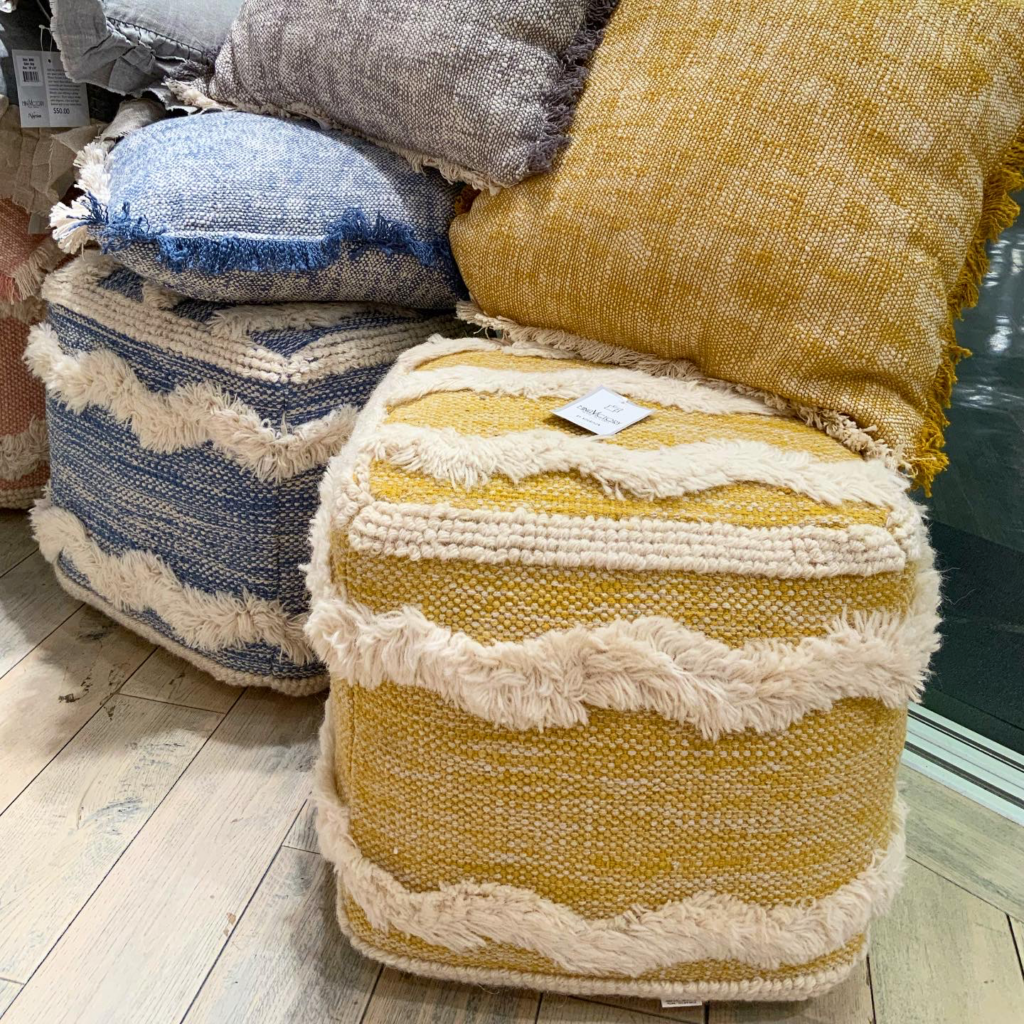 Once I returned home from High Point and started to categorize my photos and gather my thoughts, I received the The Textile Eye trend quarterly which helped me distill the firehose of information I was trying to digest. Saana Baker, author and designer, published "Handmade in North America" reporting on trends from a textile perspective and included several contemporary palettes. Her reference to HOT, HAPPY YELLOW was precisely what I was seeing in High Point. SULPHUR, an "earthy appeal" with a "greenish cast." EXACTLY! I can count on Saana's global overview to connect the dots.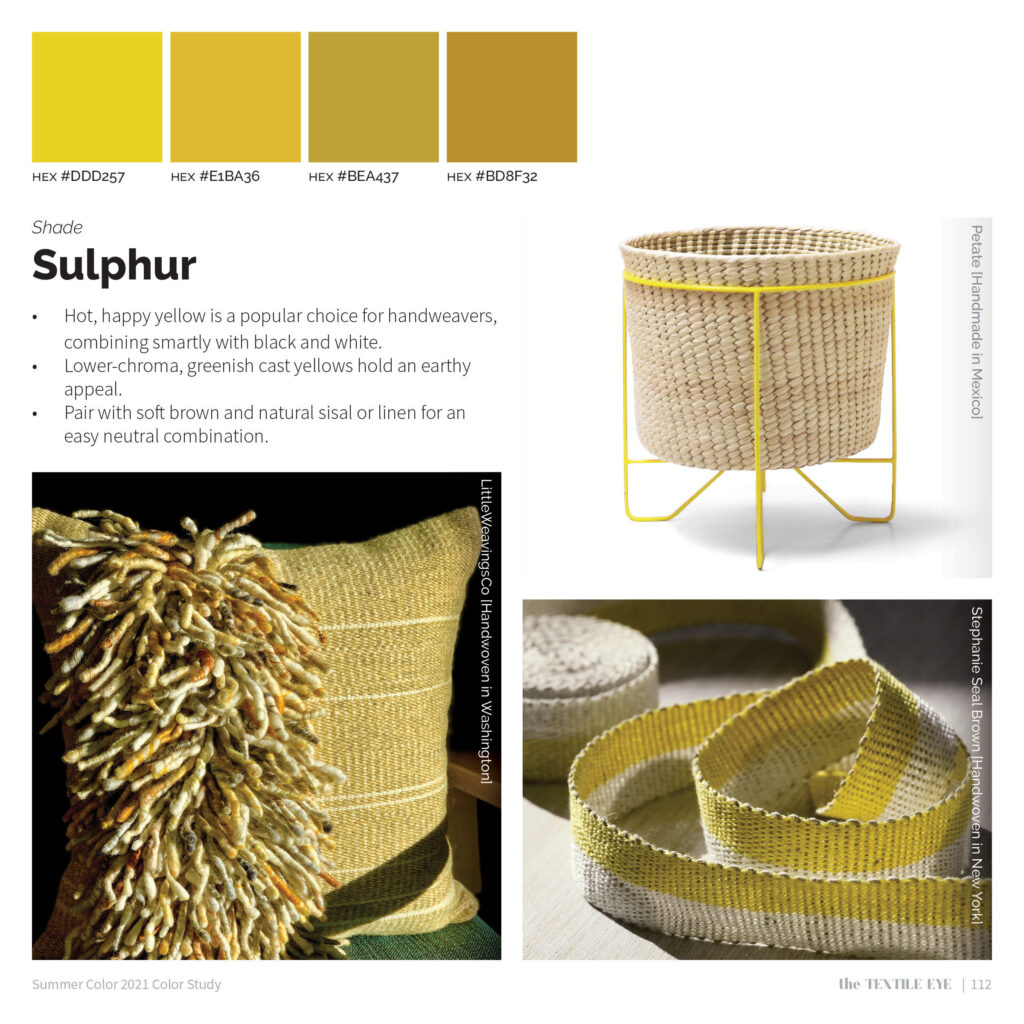 THE ELEPHANT IN THE (show)ROOM
LEAD TIMES: every company had a different circumstance and strategy but what was consistent is that buyers wanted to know the truth and not be strung along with false hopes of delivery. With supply chain and labor issues still looming, some manufacturers advised that June orders would be delivered in November. Get in the queue NOW was the message and leaders took the time to genuinely communicate with their customers which was an unexpected relationship-building opportunity.
Caroline Hipple, President of Norwalk Furniture saw HPMKT as a powerful customer service tool of transparency. "When things are out of your control, you have to put certainty in the uncertainty. Our purpose was to sit down and listen to our customers and frankly talk about the production situation, share honestly about we are doing to make it better, and understand how it impacts them." Caroline sees communication as "a way to ride the ripples out together." With incredible foresight, Norwalk had made many micro-decisions early on in the pandemic to stock up on inventory that lead to a better position for production.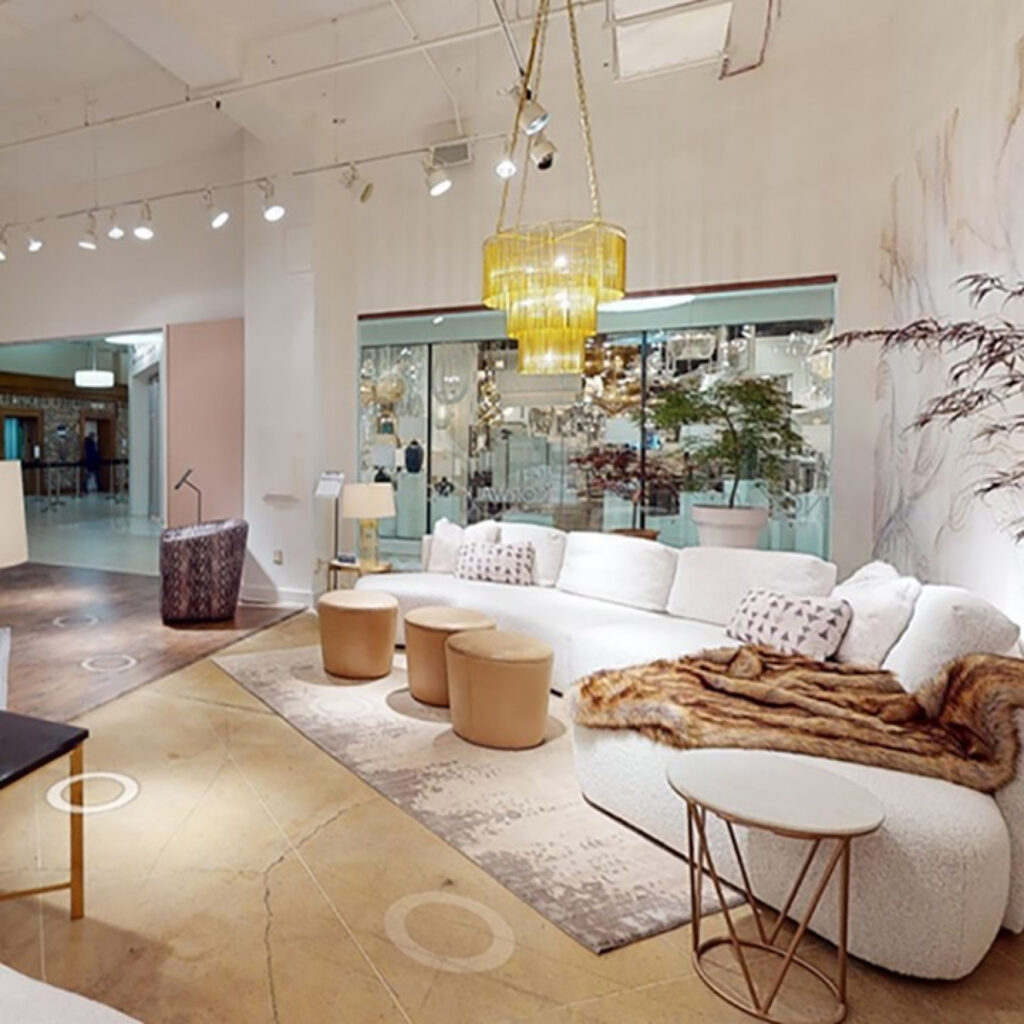 New York-based Deborah Klein representing Sarreid, Eastern Accents, Burton James, and Design Masters felt that market was less hectic "though very busy, it was less harried and I was able to spend more time with my clients, not feeling rushed. I think they felt more connected to product, and weren't as overloaded. Being in-person made the difference, earnestly discussing and explaining deliveries lead to more follow-up orders."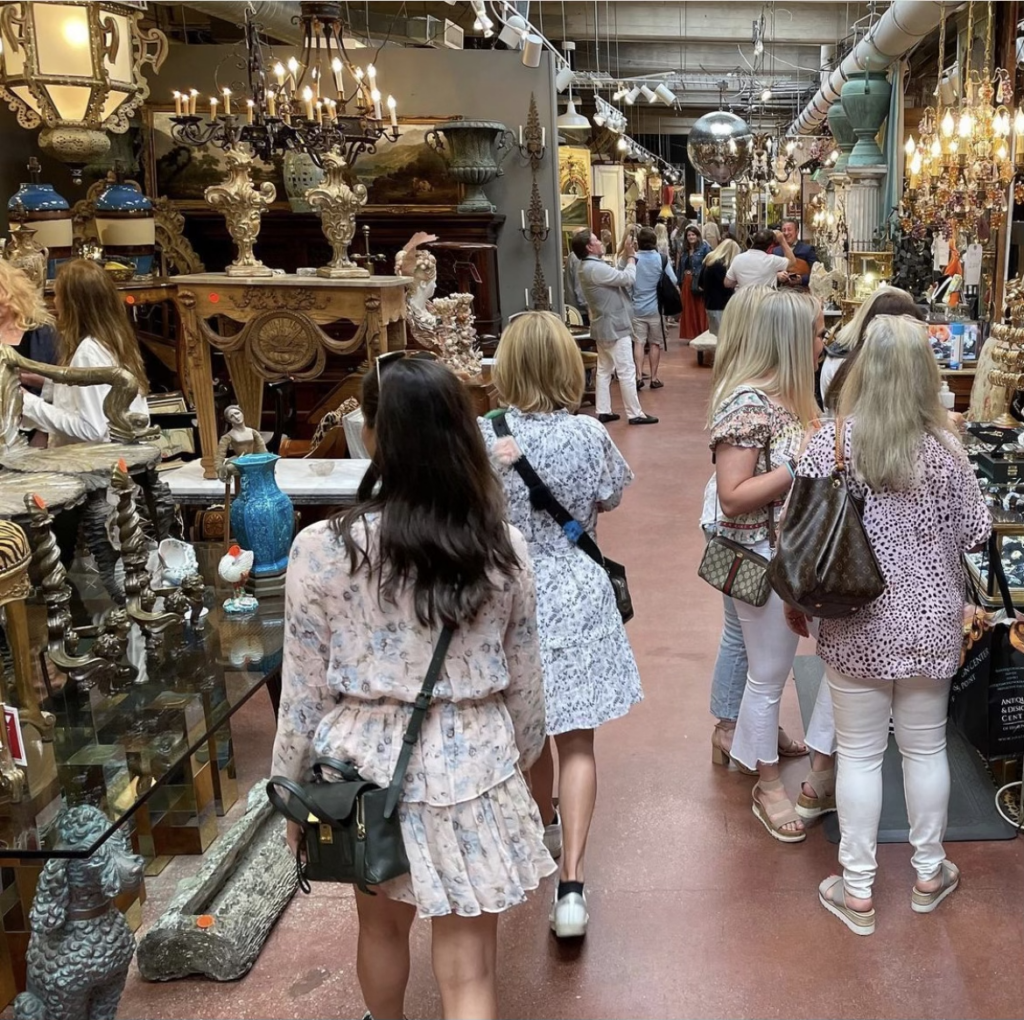 Amanda Kinney, partner at the Antique and Design Center of High Point had a powerful new angle…ANTIQUES ARE IMMEDIATE! Dealers and designers rolled in with trucks, ready to load in product. HPADC hosted 73 vendors that felt the demand, Amanda shares, "Busy designers needed to fill in projects with antiques, not only with the usual design objective to add soul to a space, but they needed pieces that were ready to ship. Antiques have a unique lead time being the time it takes to ship. The positive energy was palpable as designers flowed through the aisles and made their way to their favorite antiques dealers! It didn't feel like 'back to normal' it felt so much better than that."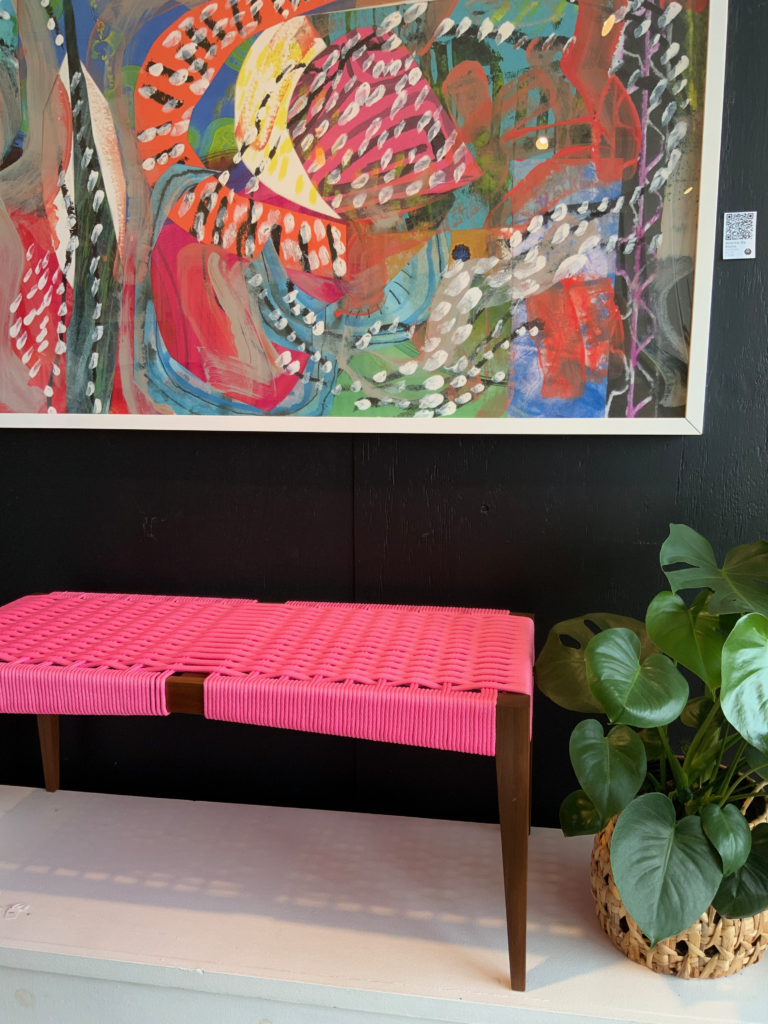 Tim Branscome, founder of Mill Collective a platform for US-based makers and artisans, says that the talent on his platform are positioned perfectly for this production logjam and offer a unique solution. "The current environment of supply chain challenges facing large established brands is offering a unique opportunity for USA based makers and small batch studios to pick up the ball and be discovered by interior designers. We could very well be experiencing the most significant boost yet for USA born furniture as a key resource for interior designers, who have long been yearning for unique designs and customization."
Ultimately, buyers have had to change their expectations and accept the fact that they are in a production queue, managing a puzzle with moving parts. At High Point Market, they were able to find new sources, inform and educate themselves about the flow of both materials, labor and transportation, which could help them manage project flow and ultimately educate their end consumer.
EMBELLISHMENT ala CHRISTINE
And the #TrimAlchemy award goes to…Christine Rendino at John Richard woohoo! Trim Alchemy is the process of making something extraordinary using trimmings or embellishment and Christine does it in spades with every project she works on and how she leads her maximalist life. About her newest collection, Christine shares, "My aesthetic is directly derived from the fashion runway. Post COVID, all of the most influential creative directors like Alessandro Michele for Gucci and Nicolas Ghesquière from Louis Vuitton have highlighted a return to texture and detail in their collections which is a departure from the clean line simplicity of fashion pre-COVID."
Christin left no MOONstone unturned (yes she even had moonstone details in hardware). There were so many beautiful custom details and fabrications used in this collection, it's what talented designers do, LAYER and create visual harmony. Keep an eye on Christine @DesignCMR on Instagram, she's so inspiring.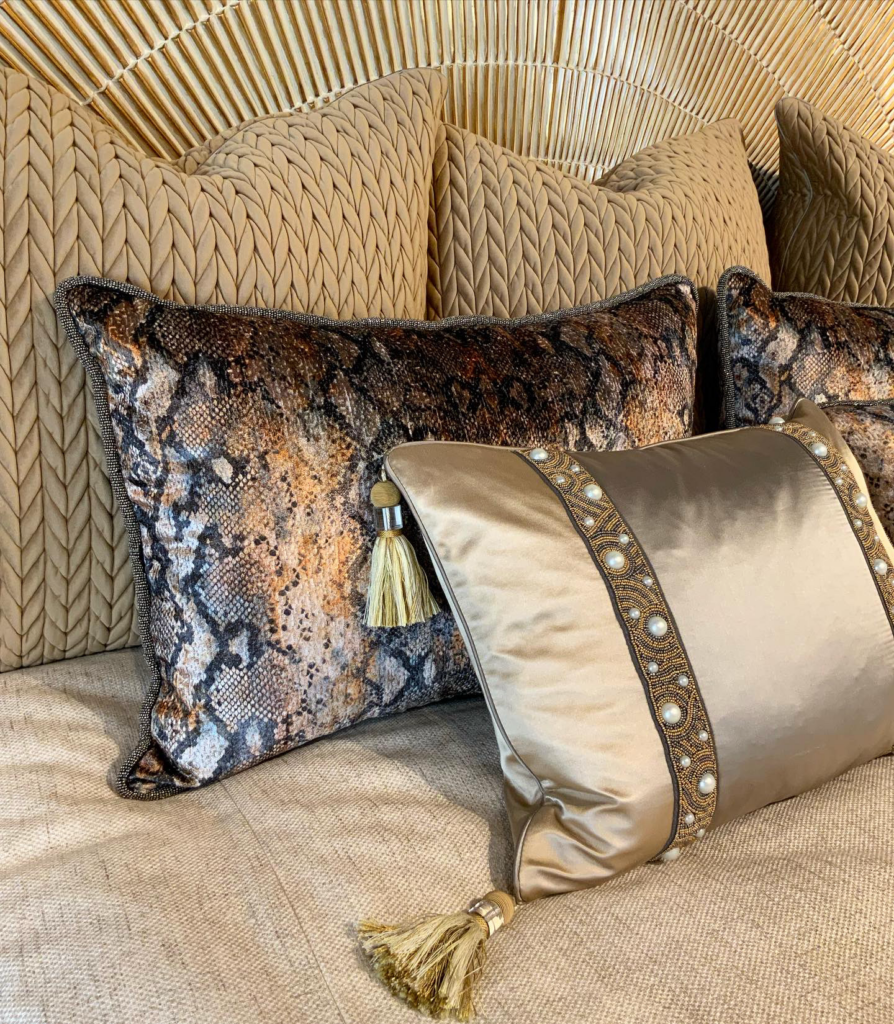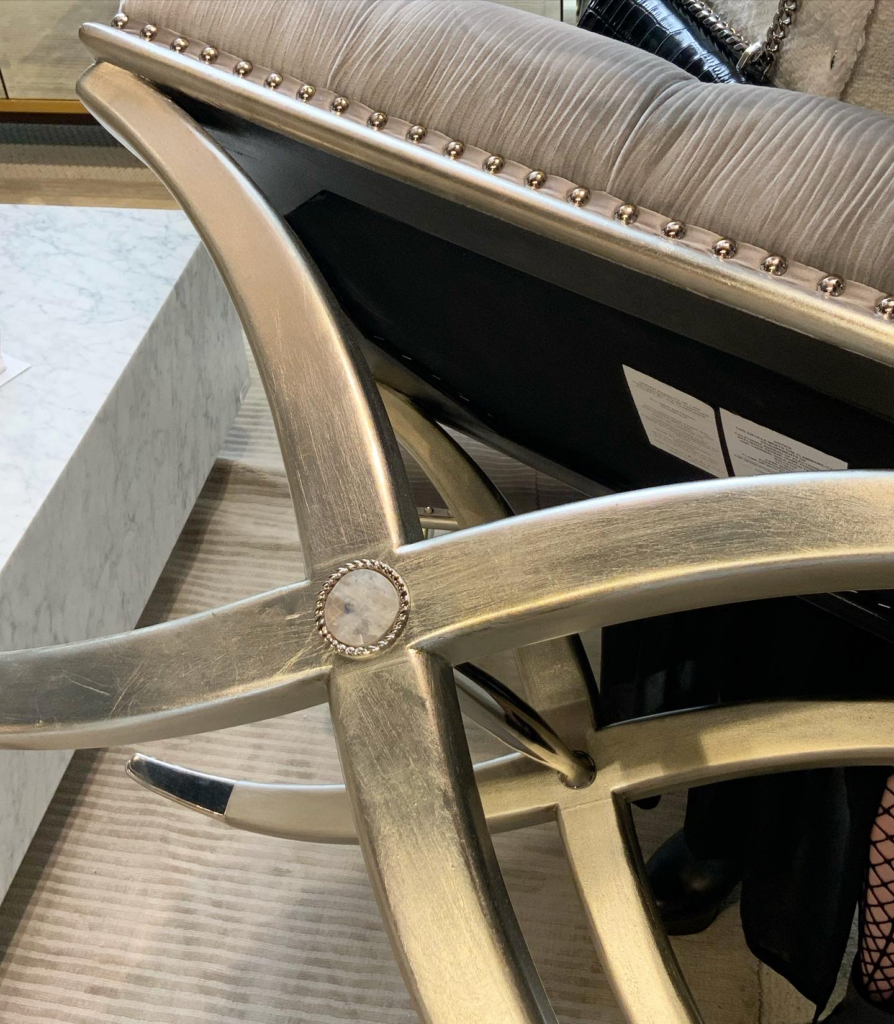 #TRIMSPOTTING AT #HPMKT
And as always, my embellishment goggles were focused on fabrications using my favorite narrow textiles called trimmings that elevate a design.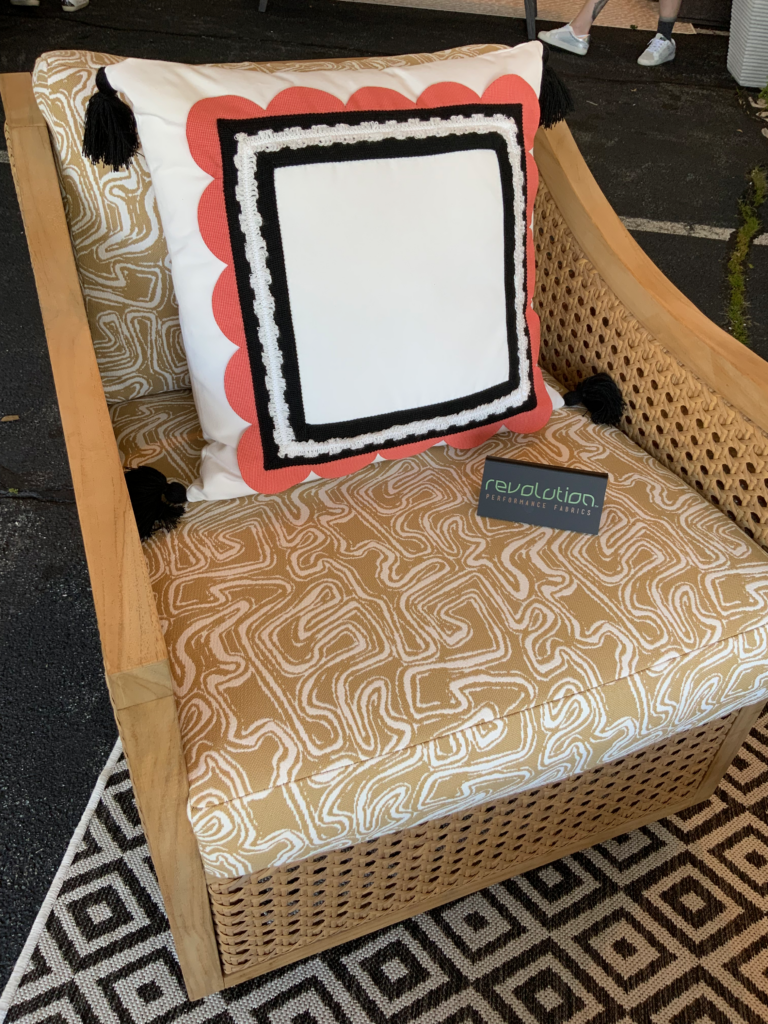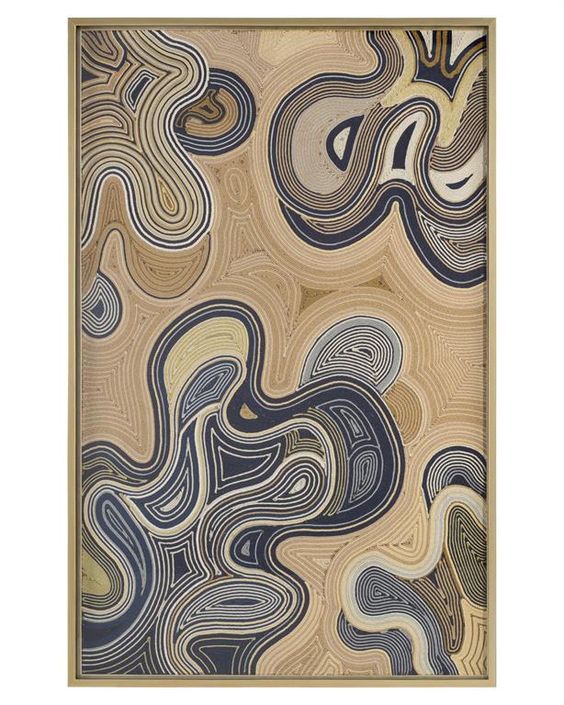 I also look forward to market recaps from my peers. Several that helped me cover more ground and complete my overview were reports from Nancy Fire, 2021 official HPMKT Style Spotter, Jeanne Chung, interior designer and showroom owner, and Amy Flurry, communications specialist and author of Recipe for Press. I value their unique market perspectives, click below for more market intel.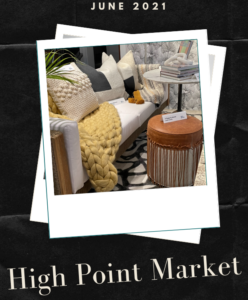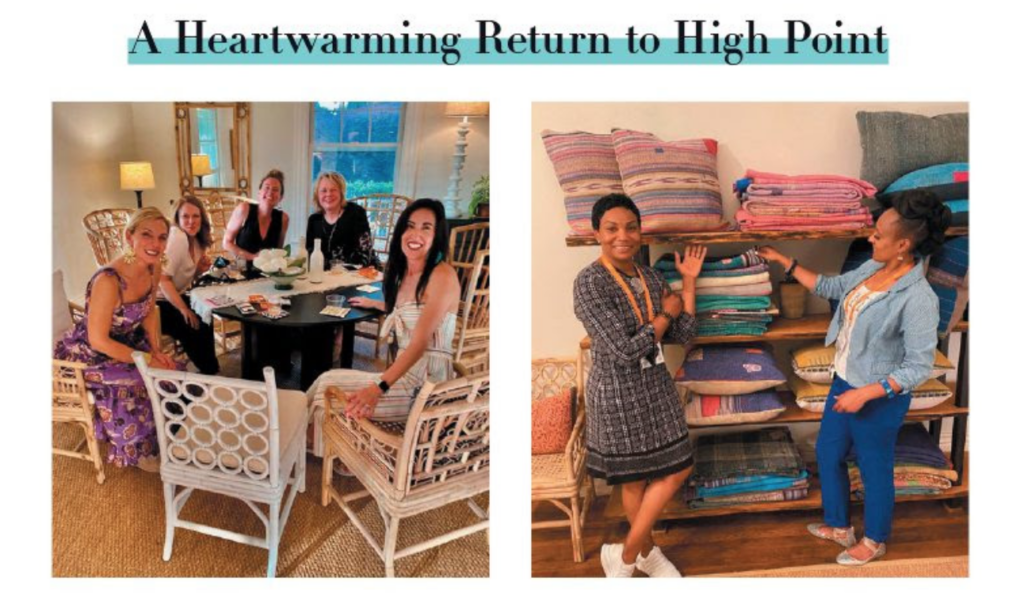 CELEBRATING FEMALE LEADERSHIP – THE WITHIT WOW AWARDS
WithIt postponed the 2020 celebration of the Wow Award nominees and winners and it was worth the wait! WithIt, an acronym for Women in the Home Furnishings Industry Today, is a leadership development network that I have come to depend on for mentoring and education throughout my career. So it was a thrill to serve on the gala committee and finally celebrate the nominees and winners for their outstanding service with hugs and beaming smiles in the beautiful new Valdese showroom. Congrats to all and thank you to WithIt and sponsors Inside Out and J.B. Hunt.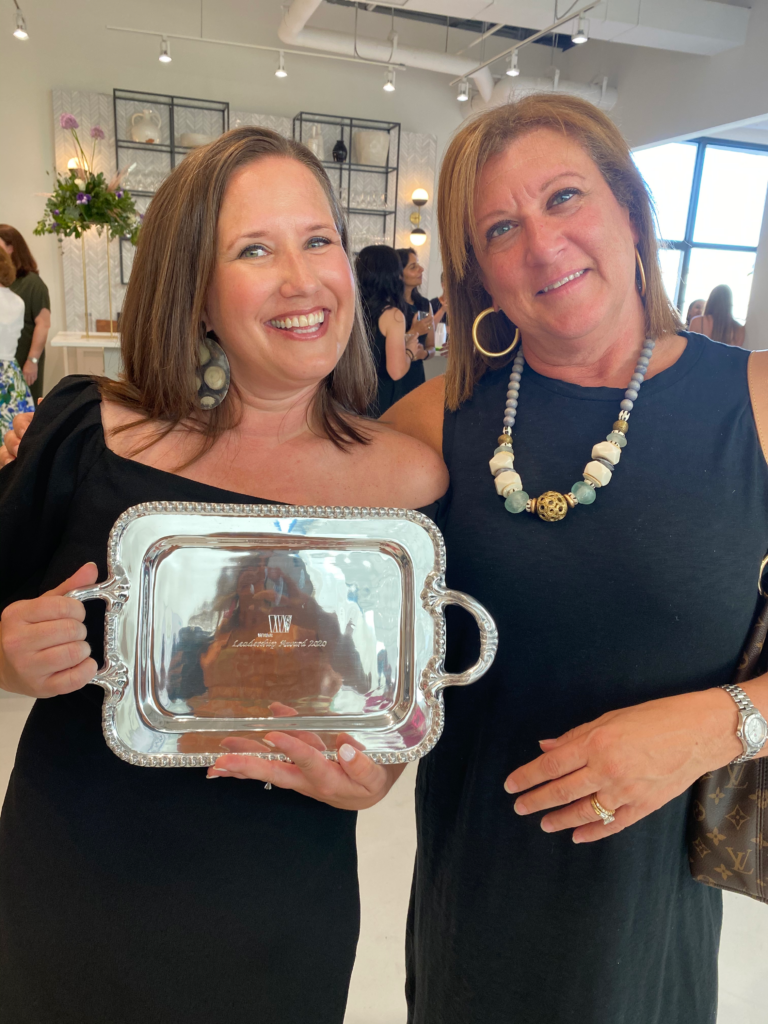 SOCIAL STORYTELLING at UNIVERSAL
With many of the educational events on hold until October, we weren't sure what to expect for our event. But it was standing room only for the Social Storytelling panel that I was honored to be a part of, hosted by Universal Furniture in their Learning Center. There were so many takeaways from this diverse panel of speakers, including expertise in marketing, entrepreneurship, product and interior design that I'm saving a detailed download for my next blogpost. In the meantime, press PLAY and listen to why telling your brand story on social media is one of the most important elements of business growth and longevity.
Thanks once again for coming along with me on my embellished journey. Indeed it was a coming-home few days at High Point Market and I hope to see you in-person for the next edition October 16-20. Stay tuned for tour updates and more opportunities to connect. Until next time, keep sharing your creativity, I love watching you soar, and see you on the 'Gram!