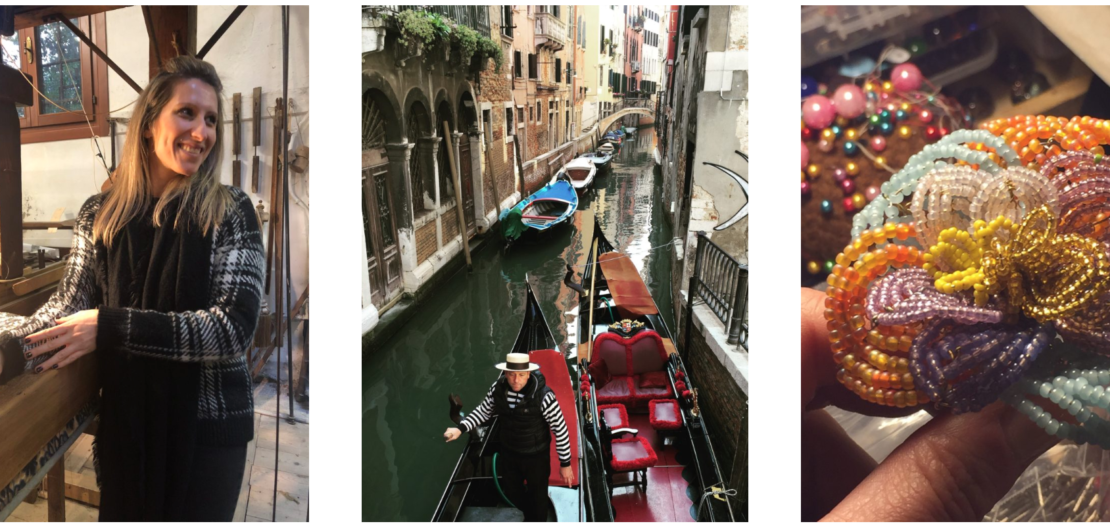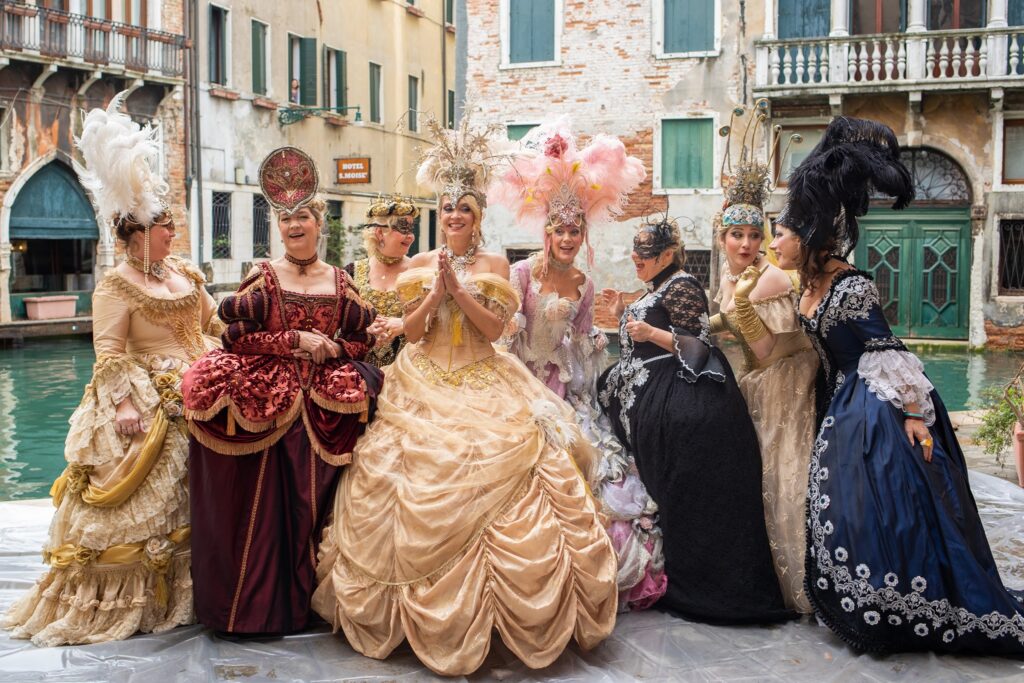 "Experience is an internal decoration."
Experience Venice as few have done before — by working beside gifted Italian artisans and through intimate sessions with Venetian educators. Over six days, we will participate in various workshops: jewelry making, letterpress design, textile mask making and painting, local food/wine education and numerous insider tours of artisans' workshops plus museum visits. If you want an immersive cultural and educational experience and crave authenticity like me, this will be a one-of-a-kind travel experience of enrichment. From my experience leading tours, we will also connect meaningfully with one another. We'll infuse our breakfast time with chats on how to align our businesses and lives with our values and aspirations, then talk social media how-tos over evening spritzes.
Join a curated group of creatives for the Ultimate Venetian Maker Experience
My studies and professional experiences in Venice sparked the idea of curating an immersive educational trip for my friends and clients of what I love most about the city, its ephemeral beauty, creativity and artistry. On my exclusive Trim Queen Maker Tour you will fill your head and heart daily with museum tours, maker tours of ateliers with hands-on workshops, and local dining (without hoards of tourists since it's not high season.) One thing I find on my tours is that whether an introvert or extrovert, attendees share a sense of wonder and curiosity about the world, and a desire to live life to the maximum. We'll follow a roving Opera as it unfolds in a 17th-century palazzo, and you can experience Vivaldi chamber music or hear a maestro at La Fenice. Our closing event is a tour of a couture atelier where we'll create our own Carnevale moment, dressing up to promenade for a photoshoot. YOLO right? In Italian we say, "Si vive solo una volta"!!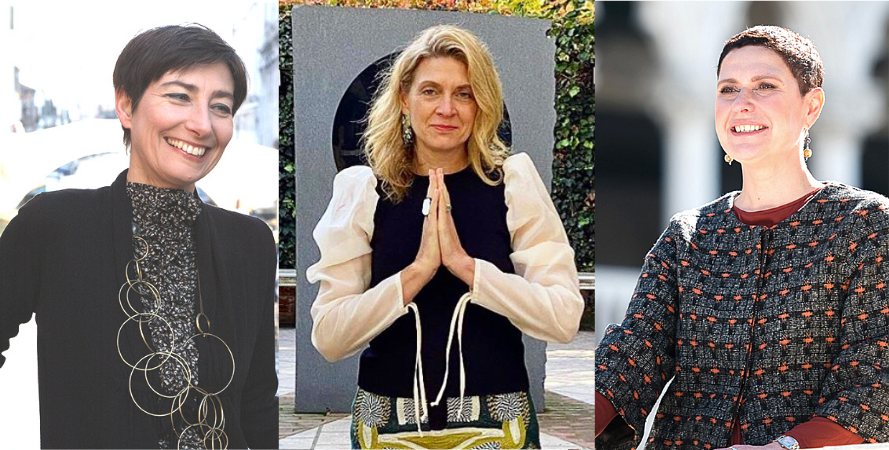 A Rich Itinerary for Authenticity-Seekers
Day 1 Orientation to Venezia: Check in to our four-star hotel in a 15th-century renovated palazzo, meet and greet, and board a private boat for a Grand Canal Tour to get an overview of the city. We'll disembark with our local sommelier Romena and head to her favorite bar for aperitivi Venetian-style, for a tasting of regional bites called cichetti paired with local wines of the Veneto. We'll also get indoctrinated into Spritz culture, learning the origins and variations of the famous Venetian Spritz. If you do not imbibe, do not worry, there will be plenty of specialties to sample.
Day 2 Jewels of San Marco: Enjoy the breakfast bar at the hotel, then we'll take the vaporetto (water bus) to Piazza San Marco for a docent tour of The Doge's Palace and Basilica with Luisella. After a light lunch, we'll visit one of the oldest shops on the piazza for a jewelry making workshop using the lost wax process. There will be free time to shop or get lost (it's part of the experience) and we'll converge for a casual dinner in our neighborhood with a night cap at our hotel.
Day 3 Venetian History through Arts & Textiles: We'll start our day touring a spectacular 18th Century palazzo, its art and furniture, that defined the privileged life of Settecento Venice. Then we'll stroll across the San Polo district, pausing for a local snack and espresso in preparation for an insider tour of a heritage, working 16th-century silk velvet factory. Incredible! After shopping and lunch, we'll meet textile artist Sarah in her atelier for a mask-making workshop using a fabric and trim collage technique she's mastered. We'll end our cultural immersive day with a light dinner and a roving Opera performance a stunning Venetian palazzo on the Grand Canal.
Day 4 The Outer Islands of Lace and Glass: We'll travel by boat to the outer island of colorful Burano to tour the Lace Museum for live demonstrations and an historical exhibition about the craft. We'll shop the contemporary lace shops on the island before we hop on a private boat to Murano to visit a glass factory and watch the craftspeople in action in the furnaces. After a local lunch of specialties, we'll join Monica our private tutor of lampworking, a glass bead tradition, in her laboratory. We'll have time to visit many authentic glass shops and we'll end with a private dining experience. After a full day, we'll take a private boat back to our hotel under the stars and the glow of amethyst gas lights.
Day 5 L'Accademia: We'll explore our own Dorsoduro neighborhood walking to the Peggy Guggenheim Museum with a docent who specializes in contemporary art and enjoy a delicious lunch at the museum. We'll break for neighborhood exploration, then meet for a Venetian mask history lesson and painting workshop. We'll take a gondola excursion near the Accademia musuem followed by a private culinary experience of true Venetian fare and meet Marisa for a lesson in beaded flowers.
Day 6 Venetian Style Finale: After hotel check out, we'll depart for an exclusive costume atelier tour, and personal costume fitting. Hair and makeup prep will have us photo-ready to do an impromptu Carnevale-inspired promenade, captured by a professional photographer. Closing lunch for musings, laughter and farewells.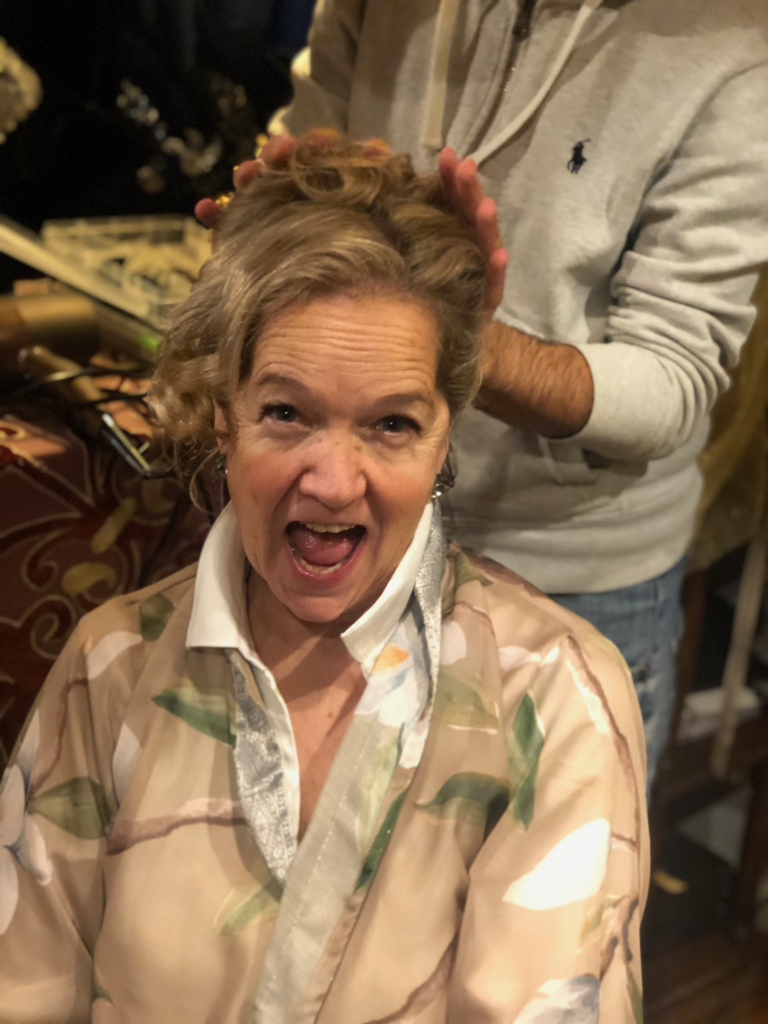 It will be my delight and honor to host you for Maker Tourism – Venice Edition.
Serious inquires only, email me [email protected] for further information.
Studying at Ca' Foscari University in Venice influenced my career in the decorative arts. I have worked and traveled in Italy for 30 years, speaking the language, and connecting with artisans, designers, and factories. In the US, I have co-chaired the New York City WithIt Design Tour for the last ten years and run successful Insider's Tours during High Point Market. Leading tours has become a part of my business that I enjoy most by connecting people and unique sources while creating joyful experiences that empower, inspire, and enrich.