Hi Fringe Friends! I just made my res for the Design Influencers Conference in San Francisco March 1 – 3, celebrating its 10th year!
I'll be attending side by side with some of the most influential, extraordinary talents in design and I'd love to connect with you IRL as we share our extraordinary on-line journey. Check out these powerhouse keynotes to ignite our intel >> HELLO NATE, ALEXA and MIRANDA!!!
The A-list of speakers is impressive, and I refer to my notes and the presentations throughout the year as my media and marketing knowledge and needs evolve.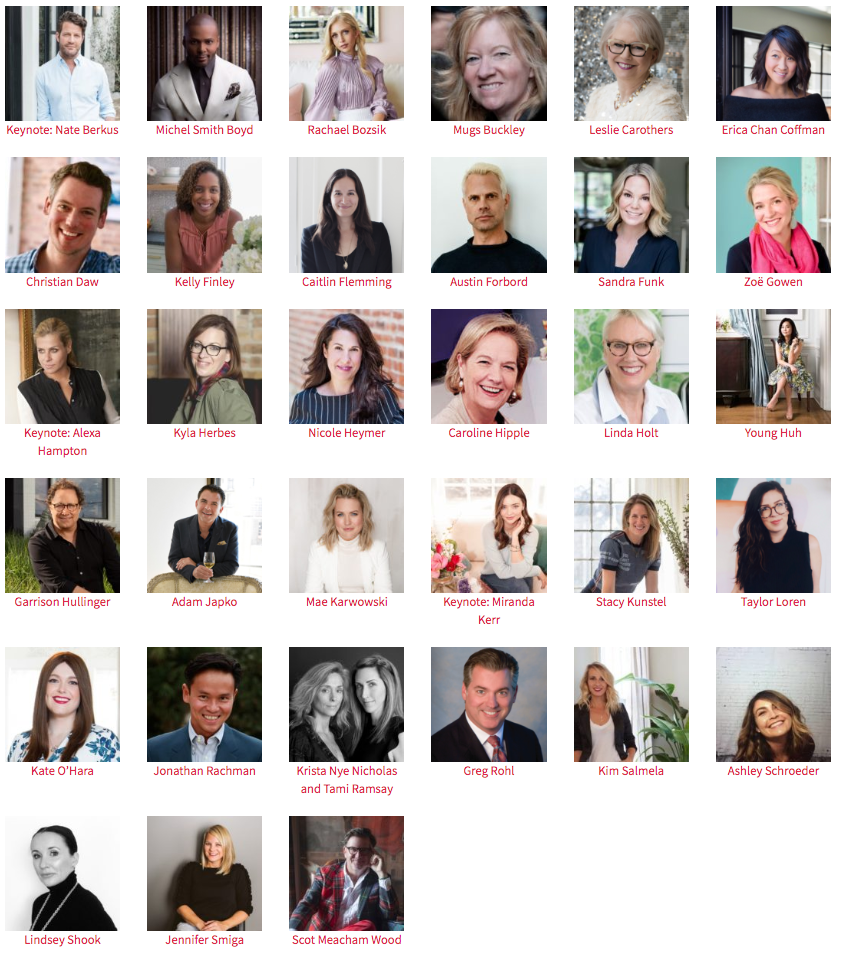 I'm attending to learn, network & Level UP
I started blogging 7 years ago with the intention to educate and share the design merit of embellishments. I had no idea that it would launch my brand Trim Queen and lead to extraordinary growth opportunities, for me and my business, things I never dreamed of — reporting on Heimtextil in Germany, leading insider tours at High Point Market, collaborating with my favorite brands like Universal on educational content, and most importantly developing NEW BUSINESS as a trimmings designer and entrepreneur. Social Media never sleeps and, as you know, the landscape is changing at a rapid pace, so attending the Design Influencers Conference each year helps me navigate the complexities and LEVEL UP with strategy and focus. Last year I got the feedback and encouragement I needed to launch my experiential travel initiative Maker Tourism in Venice and had a fabulous feature in Carpet One's Design Made Simple Magazine that increased my B2C visibility. The connections I make each year act as a hotline when I have Qs or need intros, I can reach out to the generous conference network. Plus I LOVE meeting so many interesting and successful people in our creative industry.

Learning from Stories
As a fan of Norwalk Furniture, Crypton, and these boss ladies, I can't wait for this convo – Building Influence Your Way: Organic Influence Case Study. Caroline Hipple Norwalk's CEO will interview rock-star designer Kim Salmela about her unique journey to build targeted collaborations for success.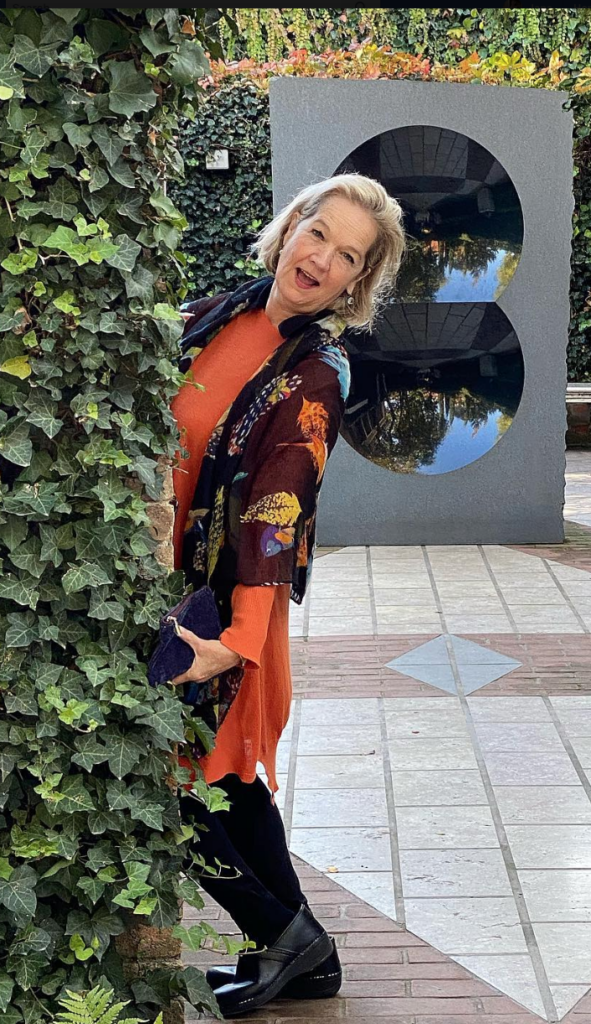 Learning from Leading Experts
I am also looking forward to garnering intel from these experts, Ashley, Mae and Leslie: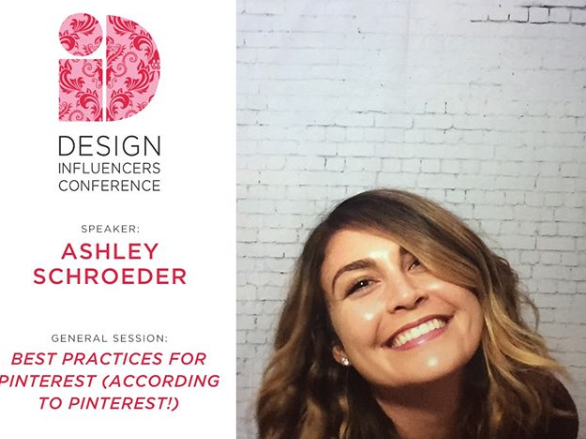 ---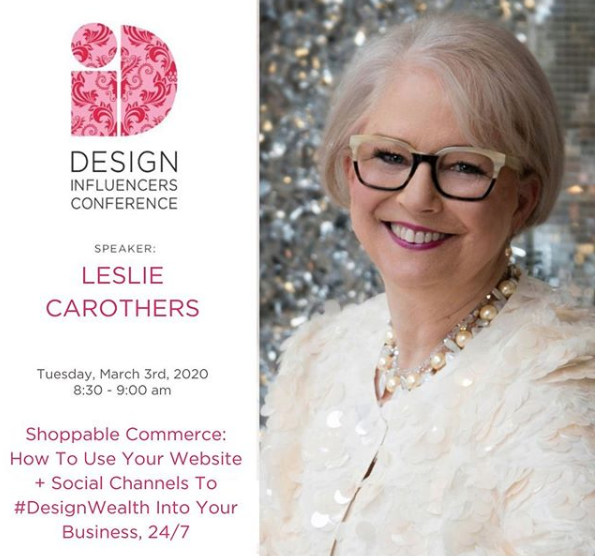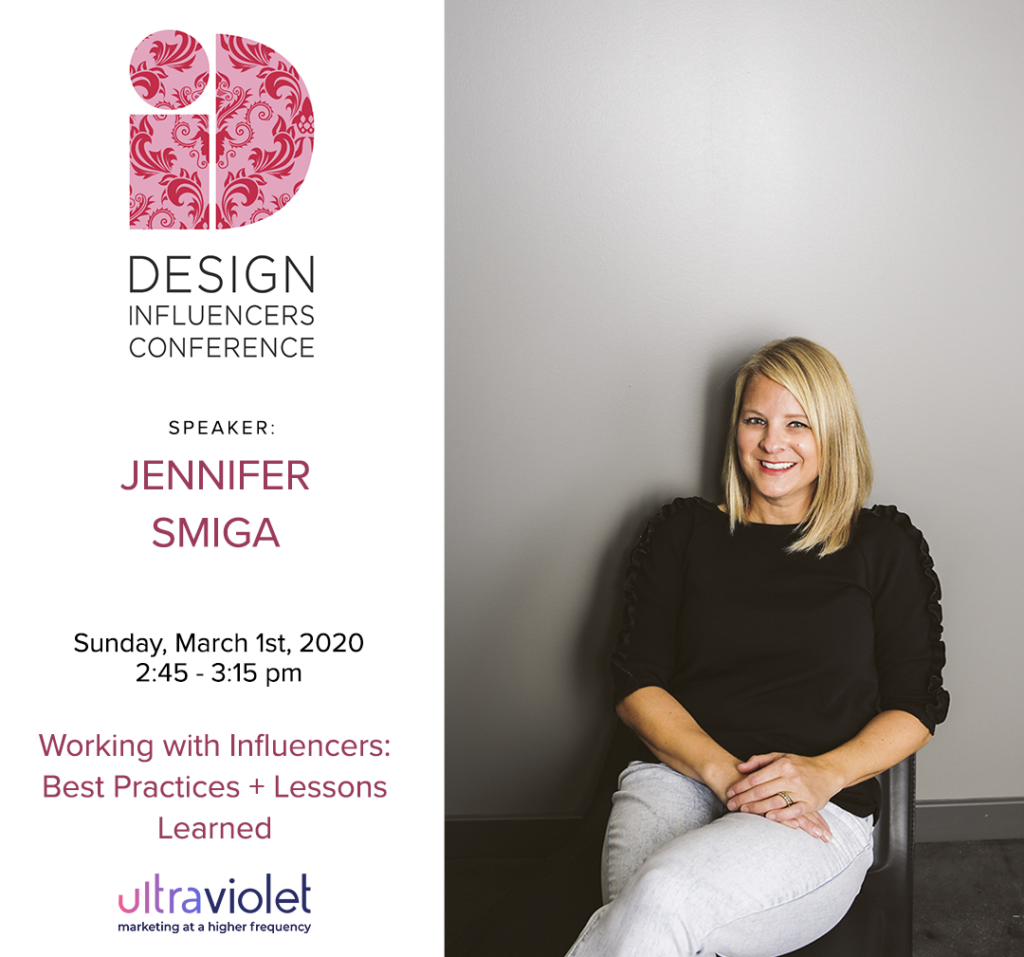 Learning from Community: Round Table Mentoring is BACK – claim your spot!
Interior Design veteran and influencer Deborah von Donop has masterminded an early bird community gathering at 7:30 am to take a deeper dive into content where you can ASK US ANYTHING. Join Deb, me, Jeanne Chung, Carla Aston and Laurel Bern as we facilitate these discussions sharing insights that are tailored specifically to what you are wanting to do online to market yourself. These sessions are limited to influencers: instagrammers, bloggers photographers, entrepreneurs, vloggers, and content creators (not brands, coaches or PR agencies).
SIGN UP SPACE IS LIMITED to 10 people per table, choose Monday or Tuesday morning and your topic of interest:
Pinterest for Bloggers
Instagram Stories: How to Build Your Brand. Understanding Instagram for Growth and Engagement.
How to Get Traffic to Your Blog and Website.
How to Build Multiple Income Streams for Interior Designers
Using Video and Content to create Your Brand and Increase Engagement
Is Twitter dead?

We are a community of design appreciating entrepreneurs from all different platforms and communities offering support to each other nationwide. Connect with us, your mentors/facilitators:
Deborah von Donop of dvd Interior Design Jana Phipps of the Trim Queen Carla Aston of Carla Aston Designed Jeanne Chung of Cozy Stylish Chic Laurel Bern of Laurel Home
The BRAND Track's Second Year
In its second year, the Brand Track co-produced with High Point Market and Esteem Media caters content to: Manufacturers, Single or multiple showroom operators, Suppliers to the luxury home design industry, Brands inside the luxury home design community, Design Centers, Traditional media and PR firms.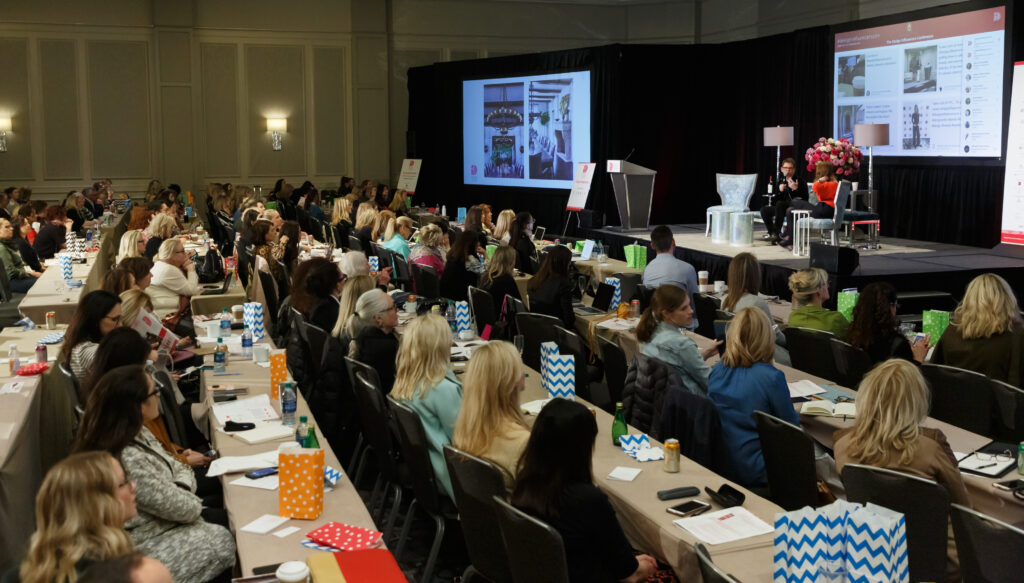 The content in the Brand Track will explore the resources needed to succeed in this new mainstream marketing strategy that is driving sales and revenue while creating awareness and building trust for savvy home furnishings marketers.
As an attendee, you will be able to access events from both Influencer and Brand tracks, you can customize your schedule per your interest, see the full agenda here >> AGENDA
Our final day will culminate in an afternoon immersion of California + SF design hosted by DZINE, California Home+Design and Purcell Murray, I am soooo looking forward to this!
So are you psyched yet? If you have any questions about attending the conference, contact me

[email protected]

and we'll powwow.
I'll be #FringingIn San Francisco, hope to see you there to LEVEL UP together!!!