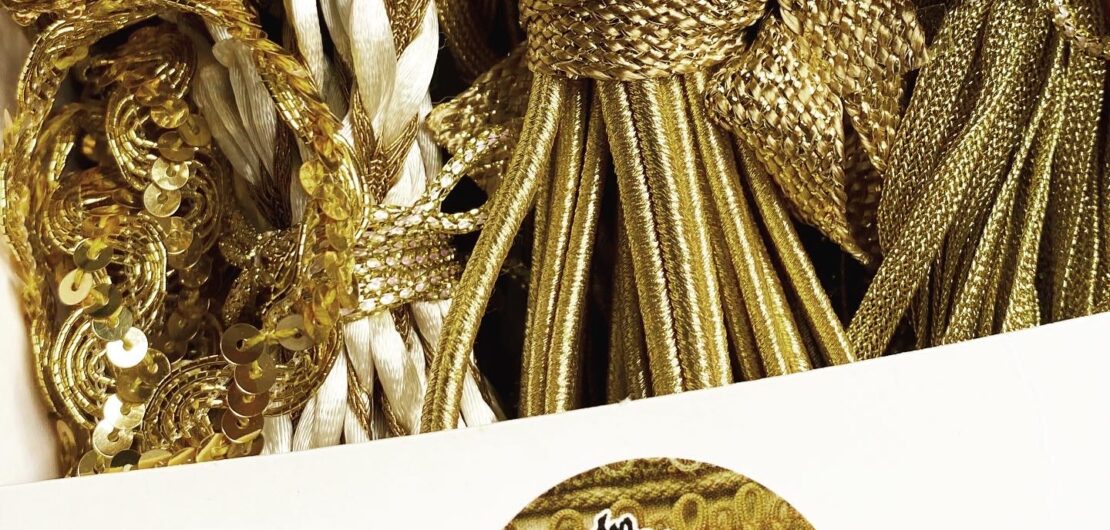 EmbellishBox & Ornament Kits
Each EmbellishBox & Ornament Kit contains a curated collection of trimmings for the discerning maker/creator/DIYer. Jana hand-picks by colorway, trimmings made in her New York factory with selections from her vintage collection. You will receive exquisite yardage to create personal TrimAlchemy to embellishing: ornaments, gifts, your jeans, denim jacket, tote bag, a pillow, make a jewelry cuff, napkin rings...just to name a few. Share your masterpiece and tag us with #EmbellishBox @TrimQueen on social media so we can share your creativity! You can customize boxes for family gatherings, bridal parties, a school or office event, camp or a girls weekend project, just contact us.
An Ornament Kit is an all-in-one DIY project including ornament forms, pins, and all the trims, ribbons and passementerie needed to create a modern embellished decoration. Create a keepsake that you will treasure year after year, or make these with your family or friends to create your very own maker party!
An EmbellishBox is filled with unique, exquisite embellishments primed for TrimAlchemy -- the process of turning something ordinary into extraordinary using trimmings and an opportunity to express your personal style.